4 Ways to Get Buy-In for Your Vision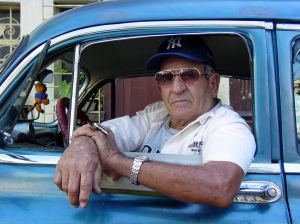 "Hey, jump in my car – let's go!"  You'd never do that without asking "Why and where are we going?"  We all need to know why and where. A vision is a destination – it's just that simple. It's your desired future state. It's what you want your business to be. Every business and every leader of any group needs one because without it, you're aimless – literally!
If you want folks to buy-in, here are 4 ways to do it:
1.  Co-Create It. Why? Because folks don't buy-in to what they're told to do. They buy-in when they help generate the idea. Workshops and focus groups work well. Reach out for ideas via electronic means. Ask for people to come prepared. Assign homework so discussions can be valuable. Yes, it takes time although without taking that time, you're sunk. Good things take time. Visions must be shared. People do NOT buy-in to something created in isolation.
2.  Be Something Special. Why? Because money is not the greatest motivator. Think bigger than that. Think about what you want to bring to the market and to the world. Dream of being something great not just hitting a number. Visions are NOT about money. The money will come when everyone unites to work toward a vision that is shared.
3.  Create a Symbol. Why? Because it is the easiest and most memorable way to communicate. My favorite is IBM's Smarter Planet symbol. The vision is to create a smarter planet and that symbol says it. It's simple and memorable. People can have fun with a symbol and that means a lot!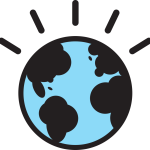 4.  Communicate Goals. Why? Because without a transparent plan to reach your destination, it won't be taken seriously. It will take a while to reach and there will be lots of smaller goals along the way. Keep updating everyone. Communicate the strategy to reach the destination and then folks will buy-in because they know how to get there and who's doing what.
Give these things a try and let me know how it goes. I love to hear success stories!