A Leader's Office Romance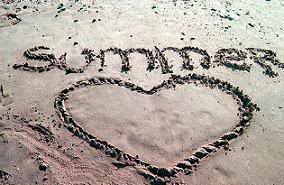 It's time for "summer love" and some office romance. I agree with the advice not to date co-workers but this is a different take on the notion of office romance. This is not about dating or an illicit affair but this will result in engagement — employee engagement.  This is about leadership and creating followers. Followers are motivated to go where you go.  They like you, they might even be passionate about you.  I'm talking about romancing your team simply to work together more effectively.
Remember the things you do when you are in love? Remember how wonderful it feels to be treasured? Here's a list of what we do when we're in love and some suggestions about how you can "romance" your team at work. We are more productive when we are valued and a little "romance" does just that.
• Give your undivided attention 
Discipline yourself to focus exclusively on the person – not just on their work product.   Listen with your eyes, ears, mind and heart.  It will let them know they are valued for who they are.
• Learn about the whole person 
Ask what makes them "tick." Ask what excites them, what relaxes them and what they hope for the future. Dig deeper to understand their character.
• Treat them to a special experience
Understand what is special and unique about them. Maybe a spa day, maybe a tour of the bonsai exhibit or dinner at a new restaurant. Make it individual, not for the whole team.
• See only the good
"Love is blind" to faults and maybe that's a good thing. Focus on what works, what is strong and beautiful. Celebrate it and reward those qualities.
• Buy a little gift you know they'd appreciate
It could be just a protein bar or some fresh fruit. Small things say you paid noticed and that you thought of them. "Little things go a long way."
Everyone loves to be in love and to feel loved or just appreciated. Making someone feel valued makes good business sense because it builds trust and nothing matters more.