3 Lessons in Leadership from Jazz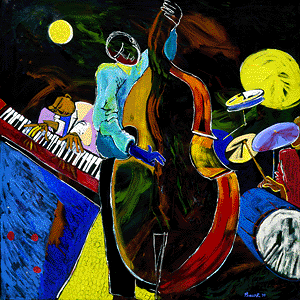 It is Mardi Gras today!  That is Fat Tuesday, my friends…and time to "Let the good times roll!" as they say in New Orleans.
Last night I heard some mighty fine jazz musicians play New Orleans jazz.  It was a group that doesnt' normally play together but had assembled for this informal evening of music.   Led by Victor Goines, this group was hot and all of them were Victor's former students.  As a coach, I can well-imagine how proud he must be — well-done!
Last night was a lesson in leadership and in communication.   (As well as being a darn good time!)  Three key lessons come to mind.
1.  We heard Victor introduce the musicians not once but twice.  He wanted to make sure we knew their names and gave them credit.  Great lesson there:  Recognizing effort and naming important contributors.
2.  Victor coached and helped train those musicians as they developed into the professionals they are today.  He added that he was "just glad that they let me play with them." Leadership lesson:  Humility.   A lovely quality in anyone and certainly in a leader.
3.  Finally, especially since that group didn't play together regularly, they all needed to be tuned-in to each other.  We saw them listen to Victor's count as each piece started and watch each other closely during each solo.  We heard the small adaptations that were made as they worked together to create their ensemble.  Leadership lesson:  Listen with your whole being.  Be fully present and reap the beautiful rewards.
Max DePree said it in his book "Leadership Jazz":
"A jazz band  is an expression of servant leadership. The leader of a jazz band has the beautiful opportunity to draw  the best out of the other musicians. We have much to learn from jazz-band leaders, for jazz, like leadership, combines the unpredictability of the future with the gifts of individuals."
Yes, indeed — art does have something to offer business!