Love and Leadership….C'mon really?!
Greetings Leaders and Learners!
LOVERSHIP is The Word for the Oration Group this month. (Yep, we created that word…and I know Valentine's Day was last month but we can still be loving!) "Leadership is an affair of the heart" is the sentence that ends my favorite leadership book — The Leadership Challenge.
When all is said and done, we are emotional creatures and leading means being willing to acknowledge and express feelings.  I went on a yoga retreat in December and one take-away from it was to ask myself the question "What is the loving thing to do?" Don't worry — I'm not talking about romance, for heaven's sake. I'm talking about the qualities we generally use to define love: Respect; Understanding; Compassion. Those are, certainly, qualities we seek in a leader.
It really gets interesting when we are in a virtual environment, doesn't it?  For the leader who is leading virtual teams, expressing feelings demands some thoughtfulness.  It might be listening more attentively and speaking more carefully and authentically.
Here are 3 simple tips to create more "lovership:"
1. Respect others by letting them finish their thought. Before you speak, you might even ask "Is there more?" Give the gift of your full attention–it is priceless and unusual these days.
2. Understand others by telling them, in your words, what you believe their concern to be. Acknowledge the feelings that were unsaid. "It sounds like your biggest concern is…"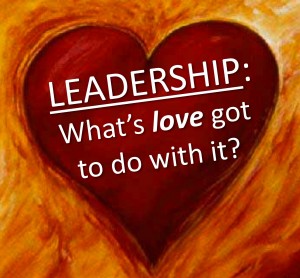 3.  Be compassionate by identifying with the predicament of another.  Before you offer your solution or critique, ensure that the listener is really ready listen. It might make sense to choose your battles and just let some things go.